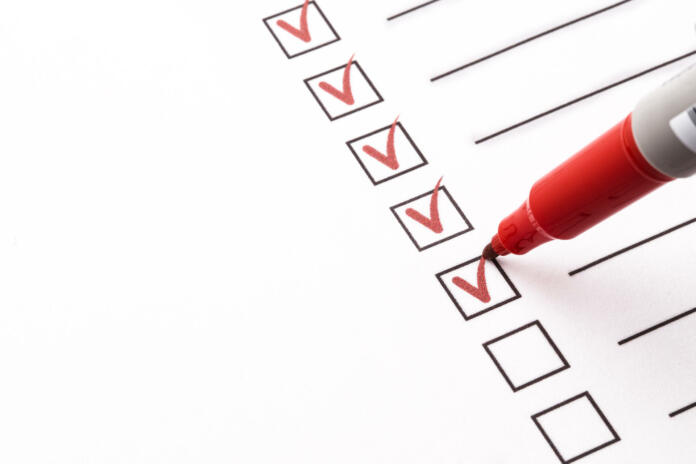 Program BTC Campus s podjetniškimi veščinami opolnomočil že peto generacijo mladih.
Danes je v BTC Cityju Ljubljana skupina 30 diplomantov zaključila program BTC Campus. Gre za peto generacijo mladih diplomantov v Ljubljani, ki jim je  družba BTC v sodelovanju z Zavodom RS za zaposlovanje in Centrom poslovne odličnosti Ekonomske fakultete Univerze v Ljubljani omogočila dodatno podjetniško izobraževanje. Mladi so na BTC Campusu okrepili svoje podjetniške veščine, razširili mrežo poznanstev in si povečali možnosti za zaposlitev ali samozaposlitev.
Po tem, ko je BTC Campus marca 2017 uspešno zaključila druga generacija diplomantov v Murski Soboti, je ta program dodatnega izobraževanja zaključila še peta trideseterica mladih v Ljubljani. Programa so se na predlog Zavoda RS za zaposlovanje udeležili za podjetništvo zavzeti brezposelni diplomanti, stari do 30 let. Že v času poteka BTC Campusa je nekaj udeležencev uspešno prestopilo prag prve (samo)zaposlitve. Koristnost in uspešnost programa odseva tudi skozi novo znanje in poznanstva, ki so prispevala h krepitvi samozavesti mladih.
Jože Mermal, predsednik uprave družbe BTC, v svoji poslanici mladim na začetku karierne poti izpostavlja: »Izkazovanje zanimanja je začetek, iskanje priložnosti je korak v pravo smer, drznost za spremembo pa je zametek uspeha. V družbi BTC želimo mlade opolnomočiti, da se aktivno vključijo v družbeni in gospodarski razvoj Slovenije, in njihov idejni potencial pretvoriti v konkretne poslovne rešitve. V sodelovanju s partnerji smo pod okriljem BTC Campusa mladim omogočili, da se dokažejo. Rezultat? Množica navdušujočih poslovnih zamisli! Še več, izkazali so aktivno in usmerjeno iskanje možnosti za uresničitev projektov, ki jih bomo kar nekaj implementirali tudi v našem podjetju«.
BTC Campus je edinstveno izobraževanje, kjer udeleženci izpopolnjujejo svoje podjetniške veščine na konkretnih poslovnih izzivih in prek obravnave dobrih praks. Tako so se letošnji mladi poglobili v razumevanje različnih skupin obiskovalcev ljubljanskega BTC Cityja in razmišljali, kako jih nagovoriti prek tradicionalnih komunikacijskih kanalov in še posebej z uporabo sodobnih digitalnih rešitev. Svoje predloge so predstavili predstavnikom uprave družbe BTC in si tako odprli vrata za morebitno prihodnje sodelovanje.
BTC Campus je v zagonskem stičišču ABC Hub v BTC Cityju Ljubljana potekal tri mesece. Od marca do maja se je odvilo 12 srečanj v obsegu 36 ur. Predavanja so izvedli predavatelji iz Centra poslovne odličnosti Ekonomske fakultete Univerze v Ljubljani: dr. Rok Stritar, dr. Blaž Zupan in Marjan Kramar.
Mag. Monika Lapanja, direktorica Centra poslovne odličnosti Ekonomske fakultete v Ljubljani, je opozorila na pomen prenosa znanja med akademsko sredino in gospodarstvom: »Že peto leto zapored sodelujemo v programu BTC Campus, ki poleg aktualnih vsebin vključuje tudi najnovejše metodologije za povečevanje inovativnosti, kar skupaj zelo uspešno naslavlja problematiko zaposlovanja mladih. Edinstven večpartnerski program za mlade tako udeležence spodbuja k iskanju inovativnih in aplikativnih rešitev. S tem krepi iznajdljivost mladih in jim omogoči pridobitev podjetniškega znanja, s katerim bodo zagotovo lažje obvladovali bodoče karierne in poslovne izzive.«
Mavricija Batič, generalna direktorica Zavoda RS za zaposlovanje, je poudarila pozitiven vpliv programa na izboljšanje kariernih možnosti mladih: »Kako in kam naprej? To je vprašanje, s katerim se po zaključku študija soočijo mnogi mladi. Program BTC Campus predstavlja most do prve zaposlitve diplomantov. Vsako leto med kandidati izberemo tiste, ki pokažejo največ zanimanja za dodatno podjetniško izobraževanje. Z zadovoljstvom ugotavljamo, da udeleženci programa pot čez ta most uspešno prehodijo – lažje najdejo zaposlitev ali se opogumijo za uresničitev lastne poslovne ideje.«
Uspešnost BTC Campusa dokazuje visoka samozavest mladih, ki so dobili motivacijo in drznost za prepoznavanje kariernih priložnosti. Podatki kažejo, da se je po preteklih štirih izvedenih programih od skupaj 150 udeležencev zaposlilo ali začelo svojo podjetniško pot več kot 80 odstotkov udeležencev programa. Odraz kakovosti programa je tudi nagrada PriYatelj leta 2016, ki jo je družbi BTC po izboru širše javnosti podelil Zavod Ypsilon. Vse to uveljavlja družbo BTC kot odgovornega akterja in ustvarjalca razvojnih priložnosti za mlade kot generatorje prihodnjega razvoja Slovenije.